ABOUT FOOTBALL METHOD INTERNATIONAL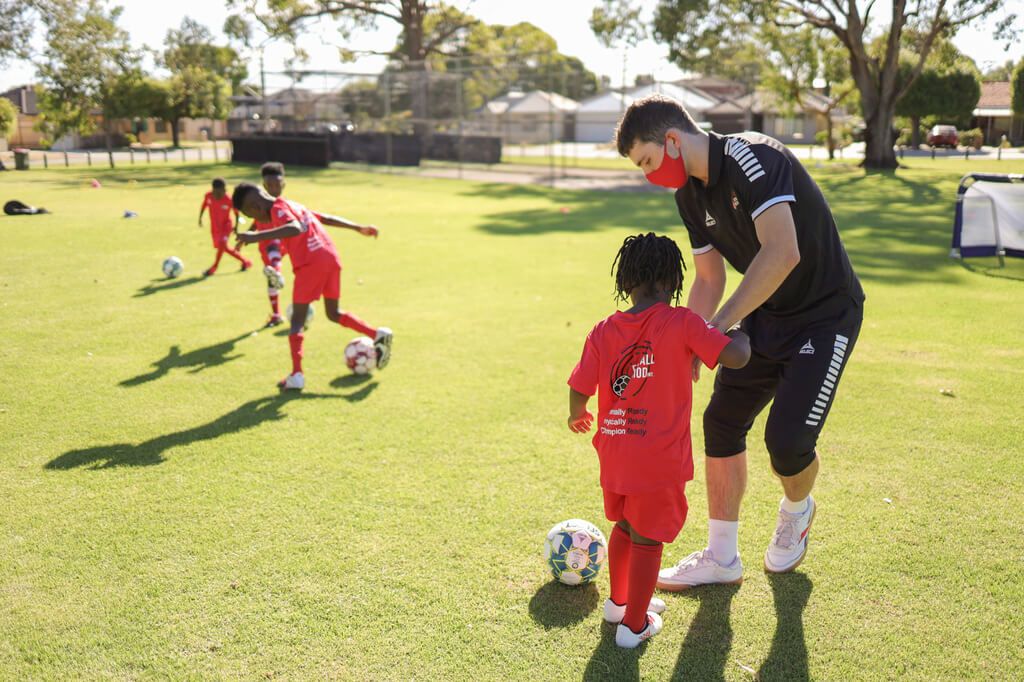 The Football Method International academy was started in 2018 with the purpose of giving young footballers a place to express themselves freely and openly where they can be accepted regardless of cultural background, socio-economic status, athletic ability, etc.
My passion and drive to create this platform was born out of my background playing youth football and moving into a professional environment first with Perth Glory and then in Asia. Playing football or soccer professionally is the dream of so many kids around the world however, what I have learned throughout my life and my career is that that the glitz and glamour of this profession can really overshadow the mental struggles of what it actually takes to make it as a professional athlete. International Academies provides you with training and coaching by professional trainers.
Moving to Australia at the age of 11, I learned to love the game playing on the streets in Uganda. Growing up in Perth throughout my formative, teenage years and climbing the ranks at Perth Glory, I was fuelled by my love for the game however, I felt isolated and was unequipped with the tools to cope mentally with what it takes to be a footballer.
My experience dealing with these struggles on my own, coupled with a network of players, coaches, and agents all over Australia and Asia I developed throughout my career, is what drove my passion to create a platform for players to express themselves freely and openly in an environment that pushes players to perform at their best, whilst most importantly tackling the challenges of the mental side of the game that is so often overlooked in a club football environment. This is what I firmly believe will push players to fulfill their potential and strive for greatness. Football Method International is for you, the players.
Football Themed Birthday Party